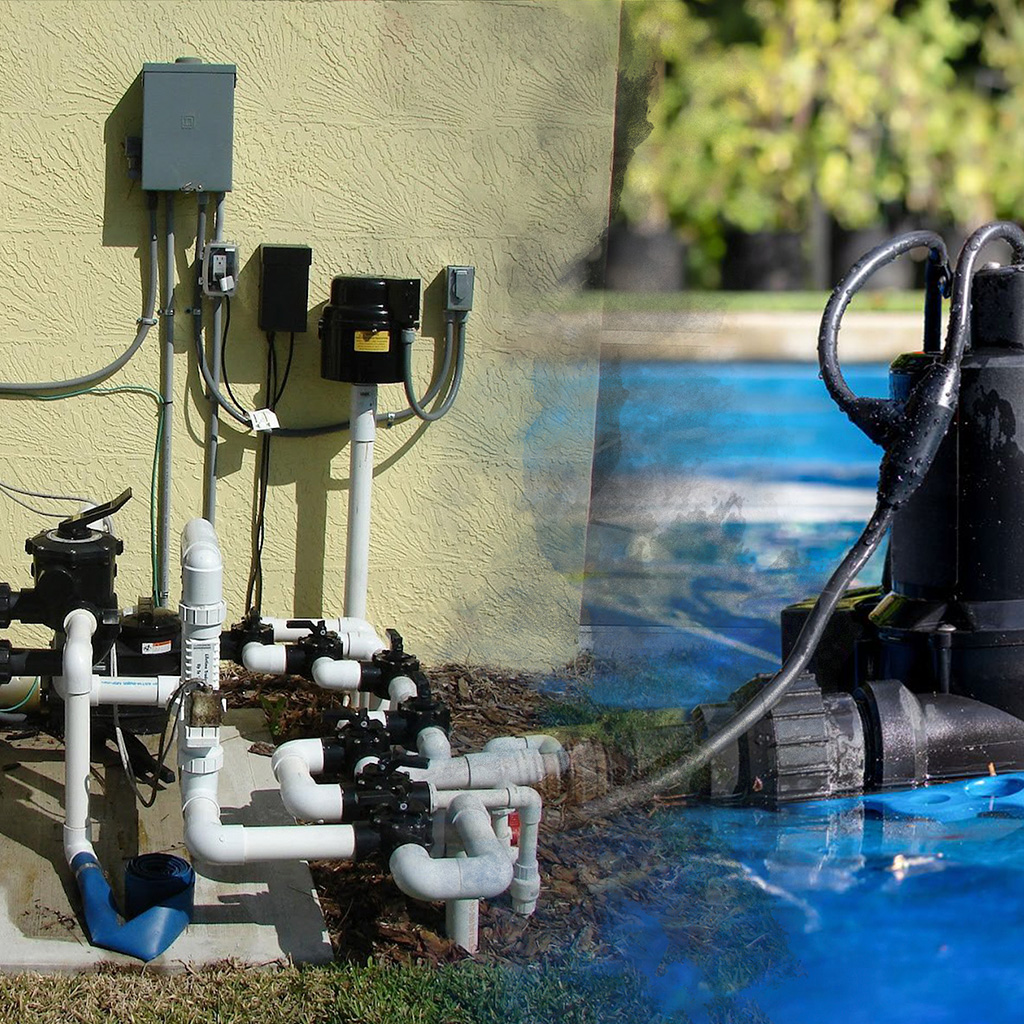 Pool Motor Repair
Pool motors are one of the key components of the hydraulic system of a swimming pool and are responsible for the circulation and power of the water supply as well as the general circulation. Without a well-maintained and properly functioning pool motor, a pool pump will be incapable of generating water flow and will leave you with stagnant water. Until a pool motor repair is performed on a feature pump, like a sheer descent, cascade, slide, or jet boost, these systems may not operate properly or at all.
Signs your pool's motor requires repair
Before your pool pump completely fails, you must pay attention to the warning signs that indicate your pool motor needs to be repaired. Some of the signs pool motor need repair are mentioned below:
A worn-out impeller:

The impeller propels water through the pumping system. A low reading on the filter pressure gauge could indicate that the impeller has deteriorated, and if these low readings occur frequently, it's time to contact a professional pool service for repair.

Unusual noise:

If your pool motor is producing unusual noises, it could be a sign that the capacitor has failed or that the motor has become seized. Typically, a

swimming pool service and repair company

can resolve this issue for a low cost.

Damaged motor shaft:

The motor shaft is located within the pool pump and is responsible for the pumping function. A damaged motor shaft could result in a significant decrease in pumping efficiency. If water is seeping from beneath the pump, this indicates that the shaft is damaged and requires repair.

Overheating:

If the motor of your pool pump begins to overheat, it is overworked and needs to be replaced. Although pool motors are typically warm to the skin, they should not be so hot that they cannot be touched. If a pool motor overheats to the point where it cannot be handled for even a few seconds, there may be an overheating issue. The problem with combustion must be investigated and fixed immediately. 
Entrust Us With Your Pool Motor Repairs
If you notice any of the aforementioned symptoms, you must act immediately to repair or replace your pool pump. Whether it's a minor repair or a complete pool motor installation and replacement, Ultimate Pool Care has skilled swimming pool repair technicians and a knowledgeable team that can perform an effective pool motor repair. Contact us immediately for all your swimming pool requirements!